If you've looked into CBD at all, chances are you're familiar with its possible effects. Among the most popular of the potential benefits is CBD's possible ability to soothe anxiety and promote a better night's sleep. In this post, we're going to look at the differences between hemp vs CBD gummies. Then, we'll explain why we prefer CBD gummies and recommend the best CBD gummies for sleep and anxiety.
Hemp Gummies vs CBD Gummies: What's the Difference?
First, let's go over some differences in language that may not seem important at first. We're talking about the contrast between "hemp" vs "CBD" gummies.
At first glance, you may think that both hemp and CBD gummies are the same thing. After all, CBD comes from hemp. There can't be much difference between the two, right?
Not exactly. In spite of their confusingly similar names, there can be a significant difference between hemp and CBD gummies. Generally, products labeled as "hemp oil" or "hemp seed oil" only come from the seeds of a hemp plant. That doesn't sound like a very big deal, until you realize that hemp seeds contain very little CBD when compared to the rest of a hemp plant.
That isn't to say that all "hemp oil" has low CBD. Some companies create full-plant hemp oil that's loaded with CBD. To be sure the product you're using actually has a significant portion CBD, check out the list of ingredients.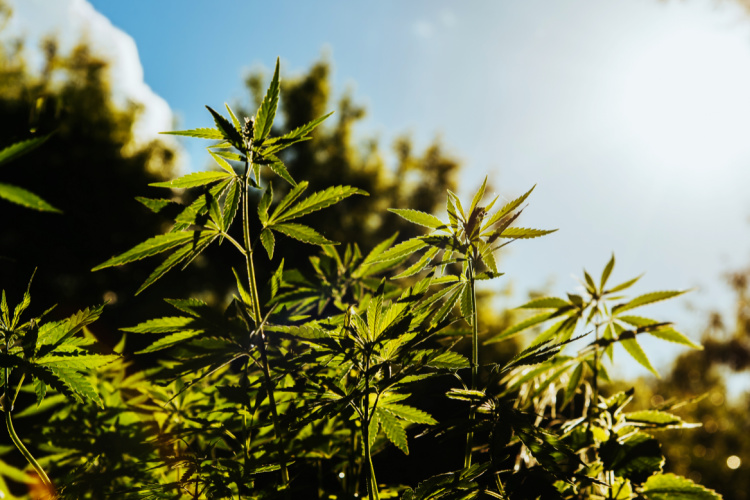 Choosing Our Favorite CBD Gummies for Sleep and Anxiety
Now that we understand the differences between hemp vs CBD gummies, we're ready to explore some of our favorites. For this list, we chose gummies containing both THC and CBD. That's because of a phenomenon called the Entourage Effect.
According to this theory, the presence of both CBD and THC in a single gummy can generate effects more powerful than a single cannabinoid alone. As a result, gummies with both THC and CBD may be more effective than edibles with just CBD.
Best Overall: Curio's Blueberry Lavender 10:5 Sleep Chews
If you want CBD gummies that can suit any situation, choose these Blueberry Lavender Chews by Curio. With a 2:1 CBD to THC ratio, they're specially formulated to help ease stress and lull you to sleep. They're a great choice for unwinding after a long day, or insomnia sufferers. Last but not least, to quote the immortal Lucille Ball (comically out of context), "They're so tasty, too!"
Best Balanced THC/CBD: Incredibles Strahhhberry 1:1 Chews
If you're looking for something with a bit more of a kick, Incredibles' Strahhhberry 1:1 Chews are a great option. Each CBD gummy is bursting with authentic strawberry flavor and ready to help you overcome anxiety and fall asleep faster. With a higher THC content than Curio's Blueberry Lavender gummies, make sure to start low and go slow with Incredibles' Strahhhberry Chews.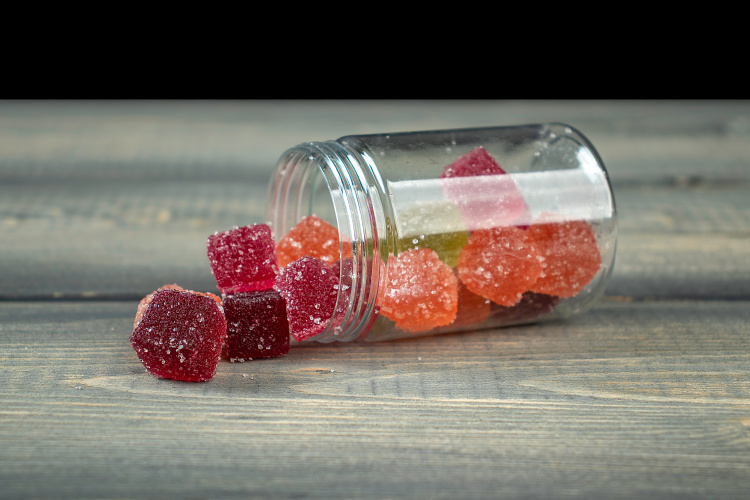 Best Not-Actually-a-Gummy CBD Edible: Encore Dark Chocolate Sea Salt Edibles
The last entry on our list of best CBD gummies for sleep and anxiety of 2021 isn't technically a gummy. But it's so amazing, we couldn't leave it off our list.
Encore's Dark Chocolate Sea Salt edibles feature a 1:1 THC to CBD ratio, just like the Strahhhberry Chews by Incredibles. But that's where the similarities end. Instead of being a chewy gummy treat, these chocolates are an indulgent, delicious way to take both THC and CBD. The addition of sea salt makes the bitterness of this bar's dark chocolate really pop, creating a truly tasty, infused treat.
If you want to check out even more gummies and other products with CBD for sleep and anxiety, we have a slew of edibles and other options available in our online store.