Benefits of Medical Marijuana
Cannabis Dispensary located in Brandywine, MD
The public perception of medical cannabis has changed rapidly over the last decade. The percentage of people across the country who accept the use of cannabis to treat illness and chronic pain continues to increase every year. This is most likely due to the publication of numerous scientific studies that have demonstrated the effectiveness of marijuana's medicinal properties.
In light of the growing opioid crisis in our country, medical cannabis presents a natural alternative to many patients seeking pain relief without the life-threatening side effects associated with opiate pain killers. This is just one of the many benefits medical marijuana provides.
If you'd like to learn more about how medical marijuana can provide relief for your symptoms and chronic pain, call Haven at (240) 650-0420 today to schedule a consultation. Our dispensary serves patients in Brandywine and throughout the surrounding areas of Maryland.
Medical Marijuana can Improve Your Appetite
Certain medical issues can adversely impact your appetite. In these situations, medical cannabis can be used as a natural appetite stimulant. In fact, clinical studies have demonstrated the effectiveness of marijuana in combatting appetite loss.
Over time, sustained loss of appetite can cause a variety of serious issues, including:
Significant weight loss
Malnutrition
Diminished strength
Loss of muscle mass
When recovering from illness, it's crucial to maintain proper nutrition and a healthy weight. This will not only ensure you're physically able to recover from your illness, but it will provide emotional benefits as well.
Cannabis is commonly used to stimulate the appetite of patients suffering from the following conditions:
Cancer
Post-traumatic stress disorder (PTSD)
Crohn's disease
ALS
HIV/AIDS
Gastrointestinal distress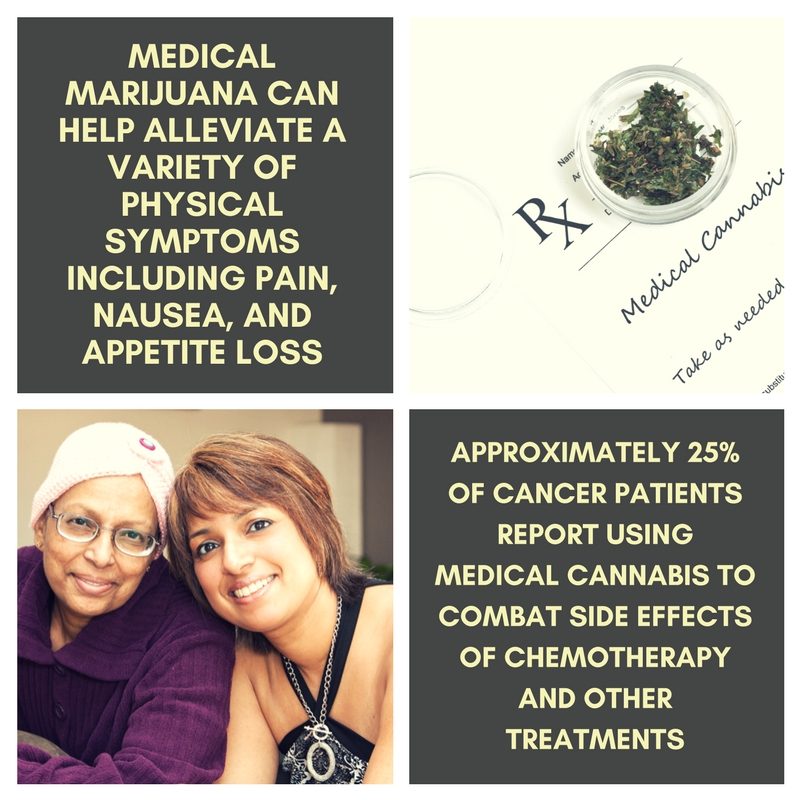 Medical Cannabis can Treat Nausea
Nausea and vomiting are common side effects of cancer treatments such as chemotherapy. They are also common symptoms of many other illnesses. In these situations, medical cannabis can help reduce nausea and vomiting, helping you regain your appetite.
Marijuana's ability to reduce nausea and vomiting is closely related to its appetite stimulating properties. These issues are often experienced together, and cannabis is one of the most effective ways to treat these serious symptoms.
Medical Marijuana for Pain Relief
As we get older, our bodies will break down due to injuries and the general wear and tear we experience over our lifetime. This can result in severe chronic pain in your back, joints or limbs. This pain can impact your ability to enjoy your favorite activities or earn a living, often derailing your quality of life.
Medical cannabis contains natural pain-reducing properties, and it provides significantly longer lasting relief than opioid pain medications. More importantly, marijuana isn't associated with the serious side effects and addiction risks commonly associated with opiates, including:
Sedation
Nausea and vomiting
Dizziness
Physical dependence
Death by overdose
For these reasons, medical marijuana is often recommended instead of opiates to manage chronic pain associated with a variety of conditions.
Contact Haven to Find Out if Medical Marijuana can Help You
To find out whether the benefits of medical cannabis can help treat your condition and improve your quality of life, please contact Haven today. Call (240) 650-0420 to schedule a consultation. We serve patients in Brandywine and throughout the surrounding areas of Maryland.