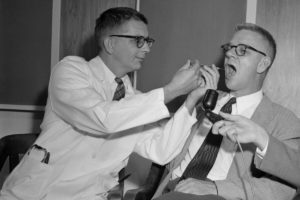 MK-Ultra by Curio was created by crossing OG Kush with G13. The buds are fluffy with tones of green and orange. These buds are beautiful and covered in trichomes. With a closer look you see the coating of  trichomes sparkling under the light. This batch of MK-Ultra has 31.74% cannabinoids with a total of 2.2% terpenes. 
Named after the illegal CIA human experiment. MK-Ultra was a program that used numerous methods to manipulate its subjects' mental states and brain functions. The MK-Ultra is a heavy hitting strain with almost hypnotizing effects that hit almost immediately. This may be why this strain is named after it. I get stuck to my chair like a postage stamp every time I medicate. MK-Ultra has a strong and potent flavors and aromas. I like to smoke the MK-Ultra when I'm stressed or dealing with anxiety to help calm down. The MK-Ultra helps me forget what is on my mind and lets me take a minute to reset.
Remember everyone is different so take it slow and see how it makes you feel. If you have had the MK Ultra before, let us know in the comments below how it made you feel. 
Other patients who have had the MK-Ultra said they have had Euphoria, Happy, and Relaxing effects. You may experience flavors of Pine, Sweet, Woody when medicating. The MK-Ultra produces Chemical, Earthy, Fruity Pungent, and Sweet aromas.  If you deal with Arthritis, Bipolar Disorder, Chronic Pain, Depression, Insomnia, Nausea, or Stress the MK Ultra by Curio may be a strain for you. 
MAKE SURE TO LIKE COMMENT AND SUBSCRIBE!
HAVEN IS A SOUTHERN MARYLAND BASED MEDICAL
CANNABIS DISPENSARY LOCATED IN BRANDYWINE MD.
You must be 18 years of age or older to view this content
MEDICAL CANNABIS USE IS FOR CERTIFIED PATIENTS ONLY.
(STRAIN OF THE WEEK)