San Fernando Peel by Evermore
San Fernando Peel by Evermore was created by crossing their San Fernando Valley with (Forbidden Fruit x Mimosa).  This is a modern twist on an old favorite! The Evermore team took everything you loved about The San Fernando Valley varietal: lemon-fuel forward, smooth exhale, stuck to the floor effects – and crossed it with their (Forbidden Fruit x Mimosa). Creating these beautiful colorful buds with tones of purples, greens and fiery orange pistils.  This batch of San Fernando Peel has 23.03% cannabinoids and a total of 1.084% terpenes.
I was very excited to try the San Fernando Peel. After getting home with my eighth, I ripped open the bag and was shocked at how purple the buds are. The trichomes glimmer under the light. During the sniff test,  The scent of sweet fruity candy makes me smile ear to ear every time I open the baggy. I really enjoy the sweet citrusy flavor that covers my tongue on the inhale. When I smoke it, I tend to become hyper focused and creative followed by a wave of relaxation. I would recommend the San Fernando Peel to anyone looking for a strain that lets you cruise before settling down for the evening.
Have you had the San Fernando Peel by Evermore before? Comment below how it made you feel.
Other patients who have had the San Fernando Peel said they felt Creative, Euphoria, Focus, Happy, Motivation, Relaxing, and Uplifting. The San Fernando Peel produces aromas of Berry, Citrus, Earthy, Harsh, Lemon, Pine, and Sweet. You may experience flavors of Citrus, Fruity, Lemon, Pine, Skunky, Sour, Sweet, and Tropical when medicating. If you deal with ADD/ADHD, Anxiety, Chronic Pain, Depression, Hyperactivity, Inflammation, Insomnia, Migraines, Mood Swings, Muscle Spasms, Nausea, PMS, or Stress the San Fernando Peel by Evermore may be a strain for you.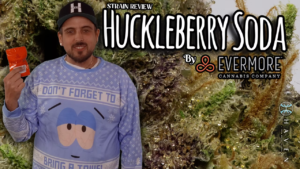 You can grab some for yourself from our Brandywine Dispensary.
MAKE SURE TO LIKE COMMENT AND SUBSCRIBE!
HAVEN IS A SOUTHERN MARYLAND BASED MEDICAL
CANNABIS DISPENSARY LOCATED IN BRANDYWINE MD.
You must be 18 years of age or older to view this content
MEDICAL CANNABIS USE IS FOR CERTIFIED PATIENTS ONLY.
(STRAIN OF THE WEEK)
[btx_image image_id="2243″ link="https://www.findinghaven.com/scooby-snacks-by-culta/" position="center"][/btx_image]