Vaping cannabis has recently gained a lot of popularity as an easy-to-use, possibly healthier alternative to smoking. If you're curious about cannabis vape cartridges but aren't quite sure how it all works, this article is for you. Here we will go over the basics of a vape cartridge so you can understand how they work and if they're right for you.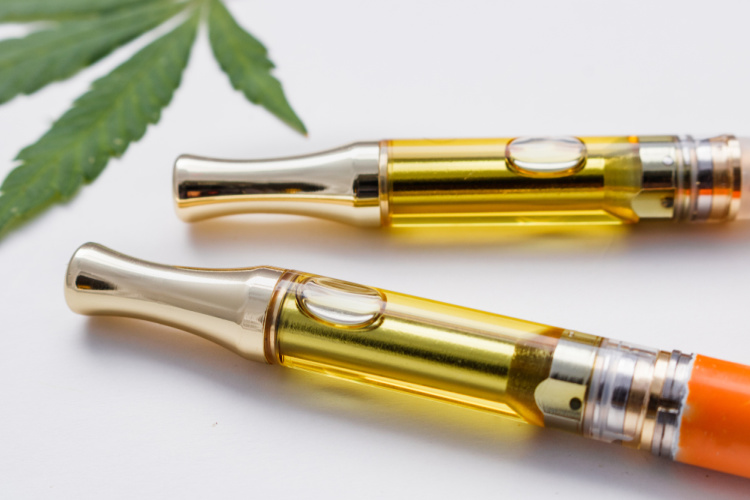 Cannabis Cartridge Basics
Cannabis vape cartridges are small units that come pre-filled with a cannabis extract oil. The heating of the oil releases the active ingredients into a fine mist that is inhaled. Cartridges are pretty simple and usually come in a standard cylindrical design that contains three key parts:
Mouthpiece – located at the top of the cartridge, the mouthpiece is where you place your lips to draw in air and vapor
Chamber – is the area that contains pre-filled cannabis oil that will be vaporized
Atomizer – is the source of heat that vaporizes the cannabis oil and allows for inhalation
The other important piece of a vape setup is a battery. Rechargeable batteries that screw into the cartridges are sold separately, but some cartridges come with a disposable battery already attached. Our dispensary staff will be able to help determine what you need when buying a cartridge, but most cartridges are designed to fit a standard 510 threaded vape battery.
The Benefits of Cannabis Vape Cartridges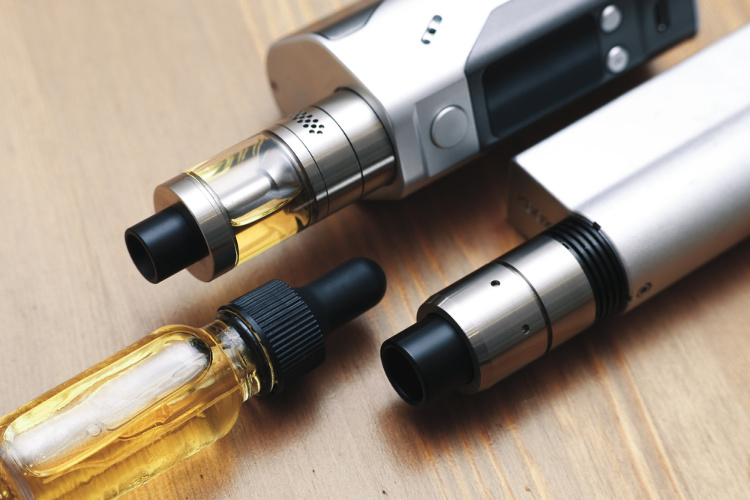 Vaping cannabis can offer a variety of benefits over other consumption methods like smoking. Studies show that vaping is more efficient than smoking and less harmful because it avoids the byproducts of combustion. Vaping also allows the user to heat cannabis at a lower temperature than smoking, which provides a smoother inhalation experience that patients seem to enjoy.
Cannabis cartridges are convenient and easy to use, allowing patients to inhale medicine and experience instant symptom relief with the push of a button. They're also small and discrete, producing only a mild odor that lasts for a very short time compared to smoking cannabis.
How to Use a Vape Cartridge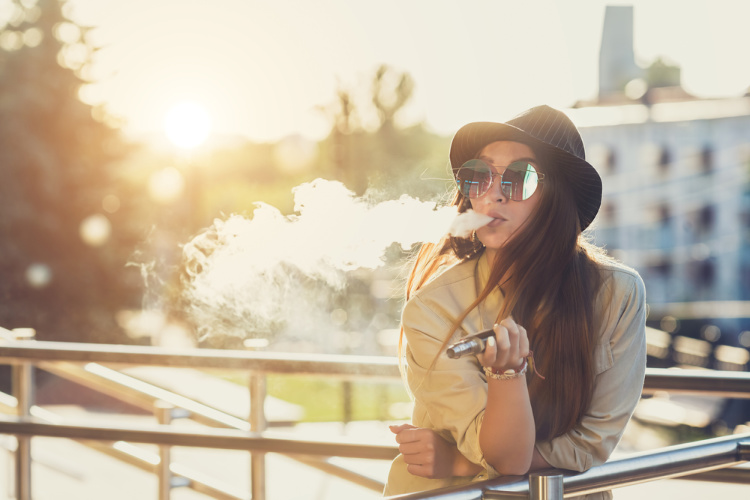 One of the reasons vape cartridges are becoming so popular is because of their simplicity. They are easy to use, but you always want to make sure you are using your products correctly. Most cartridges work the same way, but be sure to follow any special instructions provided by your dispensary staff or listed on the package.
You'll need a 510-threaded standard rechargeable battery to use with stand-alone cartridges. The battery screws into the cartridge and it can then be used as a "vape pen." Our dispensary staff can provide you with tips on purchasing a battery and answer questions about where to find them.
When you are ready to use your vape cartridge, you will start by attaching it securely to the battery. While some batteries turn on automatically, others require that you tap the button five times to activate. You'll know when the battery is on because it will light up when the button is pressed. Hold the button while inhaling through the mouthpiece and feel the vapor enter your lungs. When you exhale, you will see some of the vapor and know the unit is working.
Start with a small amount of product to figure out the best dose for you as an individual. That could mean just one or two inhalations for some patients. Make sure to give yourself time to assess how you feel before consuming more. It will take a little experimentation to dial in your perfect dose, but most people find vaping to be an excellent way to control dosing and get the right amount of medicine.
If you are interested in learning more about cannabis vape cartridges or becoming a medical cannabis patient, we are here to help. Visit our consultation page to schedule an appointment.